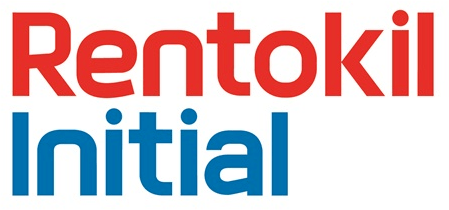 Service Assistant Manager
Rentokil Initial
Jakarta

Rp. 6.000.000-9.000.000 per bulan
Permanen
kerja tetap
3 bulan lalu

Lamar dengan mudah
Rentokil Initial is an international business services company employing over 35,000 colleagues across 70 countries. We strive to protect people and enhance lives,for example by controlling pests,improving hygiene and improving interior spaces with plants and scenting. We are experts in the field we operate in, investing in training, science, innovation, and technology. Listening and acting on feedback is part of our culture to support colleagues and our customers. Rentokil Initial regards equality and fairness as a fundamental right of all of its colleagues. We live our values of service, Relationships and Teamwork which were identified by our colleagues across the world.

Our family of businesses

Rentokil Pest Control is the world's leading commercial pest control company, operating in 70 countries and ranked in the top 3 in 65 of those countries. Rangking in the top 3 in 38 of the 44 countries we operate in, Initial Hygiene is the market leader who provides quality, diligent and friendly services to all customers. In France, Initial Workwear specialists in the supply and laundering of workwear, garments and protective uniforms and equipment: focusing on top quality products and services. Our plant business, Ambisius is seen as the expert in interior and exterior "landscaping"; operating across the US, Europe, Asia & Pacisifc. Steritech Branch Protection by Rentokil Initial is an industry leader and pioneer, providing innovative solutions that help customers to mitigate risks and drive business growth. We also have specialist businesses such as Medical Services, Specialist Hygiene and Property Care, which lead their respective fields. Across all of our operations globally, we have a positive reputation among our customers for our knowledge and integrity. We have central support functions of Human Resource, IT, Finance, Legal and Marketing & Innovation in the Rentokil Initial Head Office locations and in Country. Working within our function departments, you would be supporting all of our businesses.

Job Description
Supervise company system in service department.
Submit a new SOP, if required.
Controlling and achieving existing targets.
Ensure all SOP's and work instructions are done in the branch.
Monitoring the application and amount of materials and tools used in accordance with the SPK or contract in the branch.
Know the number of customers and service them on target in the branch.
Respond and handle customer complaints.
Establish and supervise the submission of operating costs and materials or tools required to perform operations.
Requirements
Candidate must possess at least a Bachelor's Degree, Agriculture/Aquaculture/Forestry, Biology or equivalent.
At least 5 year(s) of working experience in the related field is required for this position.
Applicants must be willing to work in Jakarta.
Preferably Manager / Assistant Managers specializing in Agriculture/Forestry/Fisheries or equivalent.
Full-Time position(s) available.
Certified Basic Pest Control, Certified Leadership or Managerial Training.
Able to travelling.
Benefits
Basic Salary
Allowance
Career path
Workable